About
Zap's Digital Lighthouse is
a Blosxom weblog for our digital outpost on the Internet

For info
info@rax.org


Useful links:
Google
Cyberpresse
The Reg
Slashdot
FreeBSD
LinkedIn
Twitter
Boursorama
RAX
zap
Soekris
xkcd
AirFrance
Wiki soekris
Wikipedia
Wiktionary
ACME
blosxom

Categories:
/FreeBSD (24)
/admin (1)
/blosxom (6)
/games (3)
/hardware (17)
/inet (4)
/misc (37)
/notwork (2)
/software (11)
/tech (1)

Archives:
2019 (1)
| July (1)
2018 (6)
| December (1)
| November (3)
| January (2)
2017 (4)
| December (2)
| January (2)
2016 (3)
| November (1)
| October (1)
| January (1)
2015 (9)
| December (2)
| November (1)
| October (1)
| June (1)
| May (2)
| February (1)
| January (1)
2014 (9)
| December (1)
| October (1)
| September (1)
| August (3)
| May (2)
| April (1)
2013 (20)
| October (3)
| June (4)
| May (2)
| April (7)
| March (1)
| January (3)
2012 (60)
| December (4)
| October (1)
| July (5)
| June (7)
| May (1)
| April (6)
| March (3)
| February (14)
| January (19)
2011 (3)
| December (1)
| November (2)
2008 (1)
| October (1)


May 1st is International Workers' Day in most countries (over 80 according to Wikipedia), therefore it's time for a day off.
So, happy Labour Day... in France, it's traditional to offer a sprig of lily of the valley ("un brin de muguet") to people on May 1st for good luck, so here's for you all: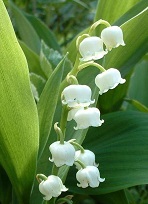 /misc | Posted at 02:01 | permanent link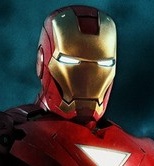 Saw Ironman 3 at the cinema on the Champs Elysées last Saunday with my wife... we both enjoyed the movie a lot. Also enjoyed teasing my friends in North America a bit since we got the see the movie first over here in Europe... not sure why that happened, but I certainly appreciated it :-)
Anyway, Robert Downey Jr. makes a great Tony Stark.
/misc | Posted at 01:00 | permanent link