Since I've moved back to Montreal from Paris, I haven't had time to re-set the IPv6 part of my LAN, which had been running off of a SIXXS tunnel for a few years.
The good news, is that my local ISP (Videotron) has been allowing IPv6 to the home for a few years already though 6rd... it's not yet native IPv6 to the home, but as far as I can tell it seems functionally useful (information available here).
So, I activated 6rd on my Asus router and got an IPv6 address as expected. This is good, so I will set up my home server (DNS, web, etc) to also work with IPv6 and move back to a hybrid IPv4/IPv6 home network... need a couple of days to work on that, so it will probably not happen before spring (ha!).
Still, it's good to see that IPv6 is spreading. I am quite impressed by Google's statistics here... seems like over 15% of users access Google through IPv6 today. That's a lot more than I expected! Glad to see that the transition is really happening.
/inet | Posted at 02:58 | permanent link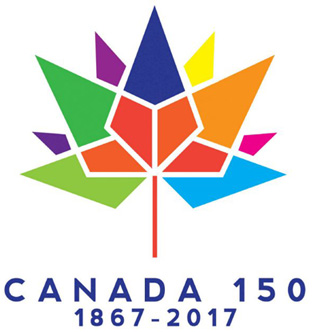 Welcome to the new level, welcome to 2017, welcome to the year of the 150th anniversary of Canada.
I'm just about old enough to remember the centennial celebration in 1967 in Montreal, with the International Exposition Expo 67, so even though I've lived abroad for a number of the intervening 50 years, I feel some sort of connection to this event and I will certainly seek out some celebrations during this year to show I feel that this is a most excellent country :-)
It's been fun being along for the ride for the past 50 years, and while it's a bit sobering to reflect that I will most likely not be around anymore in 2067 for the 200th anniversary, I intend to be along for a great many years still.
So, to my friends all over the world and all over this country: I wish you a happy 2017, and I invite you to join me in wishing this country a happy anniversary!
| Posted at 17:21 | permanent link