About
Zap's Digital Lighthouse is
a Blosxom weblog for our digital outpost on the Internet

For info
info@rax.org


Useful links:
Google
Cyberpresse
The Reg
Slashdot
FreeBSD
LinkedIn
Twitter
Boursorama
RAX
zap
Soekris
xkcd
AirFrance
Wiki soekris
Wikipedia
Wiktionary
ACME
blosxom

Categories:
/FreeBSD (24)
/admin (1)
/blosxom (6)
/games (3)
/hardware (17)
/inet (4)
/misc (37)
/notwork (2)
/software (11)
/tech (1)

Archives:
2019 (1)
| July (1)
2018 (6)
| December (1)
| November (3)
| January (2)
2017 (4)
| December (2)
| January (2)
2016 (3)
| November (1)
| October (1)
| January (1)
2015 (9)
| December (2)
| November (1)
| October (1)
| June (1)
| May (2)
| February (1)
| January (1)
2014 (9)
| December (1)
| October (1)
| September (1)
| August (3)
| May (2)
| April (1)
2013 (20)
| October (3)
| June (4)
| May (2)
| April (7)
| March (1)
| January (3)
2012 (60)
| December (4)
| October (1)
| July (5)
| June (7)
| May (1)
| April (6)
| March (3)
| February (14)
| January (19)
2011 (3)
| December (1)
| November (2)
2008 (1)
| October (1)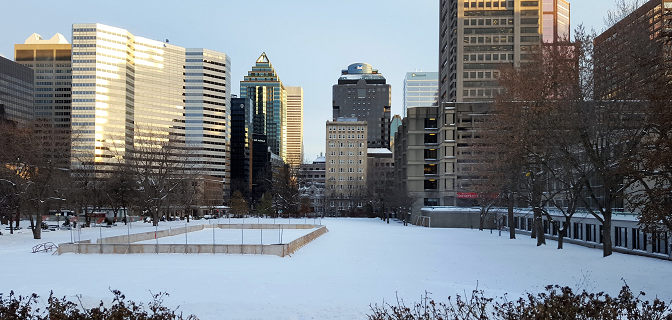 Oh boy, is it cold outside in Montreal.
I've enjoyed a full week of vacation to close 2017, and it has been great and quite relaxing... But it has been bitterly cold all week in Montreal, and it looks like it's going to continue into the first week (or weeks?) of the new year.
Temperatures in Montreal are below -20 degrees Celcius (that's sub-zero for those still using Fahrenheit), and with the wind chill factor, it feels like -40 or so.
Brrrr!
Now mind you, I like the cold, so I'm not overly displeased with this. But that is because we've got good insulation in our walls and solid heating in our home, as these types of brutal temperatures will kill you in no time at all if you stay put.
Brrrr!
/misc | Posted at 08:34 | permanent link