About
Zap's Digital Lighthouse is
a Blosxom weblog for our digital outpost on the Internet

For info
info@rax.org


Useful links:
Google
Cyberpresse
The Reg
Slashdot
FreeBSD
LinkedIn
Twitter
Boursorama
RAX
zap
Soekris
xkcd
AirFrance
Wiki soekris
Wikipedia
Wiktionary
ACME
blosxom

Categories:
/FreeBSD (24)
/admin (1)
/blosxom (6)
/games (3)
/hardware (17)
/inet (4)
/misc (37)
/notwork (2)
/software (11)
/tech (1)

Archives:
2019 (1)
| July (1)
2018 (6)
| December (1)
| November (3)
| January (2)
2017 (4)
| December (2)
| January (2)
2016 (3)
| November (1)
| October (1)
| January (1)
2015 (9)
| December (2)
| November (1)
| October (1)
| June (1)
| May (2)
| February (1)
| January (1)
2014 (9)
| December (1)
| October (1)
| September (1)
| August (3)
| May (2)
| April (1)
2013 (20)
| October (3)
| June (4)
| May (2)
| April (7)
| March (1)
| January (3)
2012 (60)
| December (4)
| October (1)
| July (5)
| June (7)
| May (1)
| April (6)
| March (3)
| February (14)
| January (19)
2011 (3)
| December (1)
| November (2)
2008 (1)
| October (1)


Football cheers: a trip down memory lane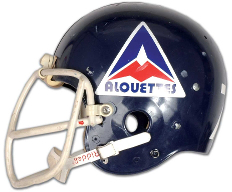 Back in the olden days (we're talking late 1970's to early 90's here), my friend Francis (who's sadly no longer with us) got a bunch of us together and we got season's tickets to the Alouettes (*).
Just for memory's sake, I thought I post the quirky cheers that our little group used.
It went something like:
1-2-3 Fwooomp!
4-5-6 Yay!
7-8-9 Areu!
10-11-12 ... (**)
13-14-15 Niaiseux niaiseux (generally hurled at refs or opposing team)
2997-2998-2999 Booo Barnes!
and we didn't need a special code for "Put in Gerry"... somehow the coaches always seemed reluctant to make Gerry Dattilio the starting quarterback, but whenever he was brought in, magic occured (from Wikipedia: "Among Canadian quarterbacks Dattilio is second all-time in statistics with 9952 passing yards").
Good times were had by all, even though we lost more than our share of games in those early '80s.
I'm just sorry I missed the 2000-era Alouettes... somehow Canadian Football did not get much airtime in Paris and Zurich ;-)
---
(*) actually, it started off as the Alouettes, then became the Concordes, and then the Machine. That was before football disappeared in Montreal. So I left for Europe for 18 years, and the Alouettes came back and did great. So perhaps I should get season's tickets again, now that I'm back. We'll see next year.
(**) memory blank here... if Jacques, Marc-Andre, Alain, Nicole, or any of the guys remembers what 10-11-12 was, let me know.
/misc | Posted at 10:30 | permanent link