About
Zap's Digital Lighthouse is
a Blosxom weblog for our digital outpost on the Internet

For info
info@rax.org


Useful links:
Google
Cyberpresse
The Reg
Slashdot
FreeBSD
LinkedIn
Twitter
Boursorama
RAX
zap
Soekris
xkcd
AirFrance
Wiki soekris
Wikipedia
Wiktionary
ACME
blosxom

Categories:
/FreeBSD (24)
/admin (1)
/blosxom (6)
/games (3)
/hardware (17)
/inet (4)
/misc (37)
/notwork (2)
/software (11)
/tech (1)

Archives:
2019 (1)
| July (1)
2018 (6)
| December (1)
| November (3)
| January (2)
2017 (4)
| December (2)
| January (2)
2016 (3)
| November (1)
| October (1)
| January (1)
2015 (9)
| December (2)
| November (1)
| October (1)
| June (1)
| May (2)
| February (1)
| January (1)
2014 (9)
| December (1)
| October (1)
| September (1)
| August (3)
| May (2)
| April (1)
2013 (20)
| October (3)
| June (4)
| May (2)
| April (7)
| March (1)
| January (3)
2012 (60)
| December (4)
| October (1)
| July (5)
| June (7)
| May (1)
| April (6)
| March (3)
| February (14)
| January (19)
2011 (3)
| December (1)
| November (2)
2008 (1)
| October (1)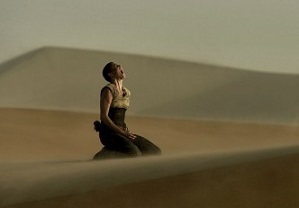 Saw Mad Max: Fury Road over the weekend.
Hmpf!
I can't say that I liked the movie.
I will say that I was really impressed with Charlize Theron's rendition of the Furiosa character. That was truly world class acting!
But the rest of the movie? Meh! I know it's supposed to be over the top, an exagerated view of a harsh futuristic world, but I have to admit that some elements (like the guitar guy on the rig) just ended up making me laugh out loud, and a couple of times I just turned over to my wife and sighed deeply.
So, in conclusion, I think it's worth it to see Charlize Theron's really strong acting performance, but the rest of the movie is just... so disappointing!
6/10
/misc | Posted at 17:57 | permanent link