About
Zap's Digital Lighthouse is
a Blosxom weblog for our digital outpost on the Internet

For info
info@rax.org


Useful links:
Google
Cyberpresse
The Reg
Slashdot
FreeBSD
LinkedIn
Twitter
Boursorama
RAX
zap
Soekris
xkcd
AirFrance
Wiki soekris
Wikipedia
Wiktionary
ACME
blosxom

Categories:
/FreeBSD (24)
/admin (1)
/blosxom (6)
/games (3)
/hardware (17)
/inet (4)
/misc (37)
/notwork (2)
/software (11)
/tech (1)

Archives:
2019 (1)
| July (1)
2018 (6)
| December (1)
| November (3)
| January (2)
2017 (4)
| December (2)
| January (2)
2016 (3)
| November (1)
| October (1)
| January (1)
2015 (9)
| December (2)
| November (1)
| October (1)
| June (1)
| May (2)
| February (1)
| January (1)
2014 (9)
| December (1)
| October (1)
| September (1)
| August (3)
| May (2)
| April (1)
2013 (20)
| October (3)
| June (4)
| May (2)
| April (7)
| March (1)
| January (3)
2012 (60)
| December (4)
| October (1)
| July (5)
| June (7)
| May (1)
| April (6)
| March (3)
| February (14)
| January (19)
2011 (3)
| December (1)
| November (2)
2008 (1)
| October (1)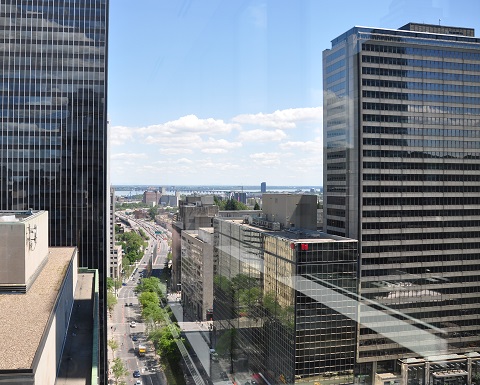 As I've posted earlier on May 25th, we have moved back to Montreal after 18 years in Europe (Paris, then Zurich, then Paris again).
It's been a busy few weeks since landing back here, with a new job and a big search for a new place to live.
I'm happy to say that we've now found a new appartment in the beautiful Altitude project in downtown Montreal. You can find a view from our office window above!
There are presently many very nice condos available in Montreal with many more projects to come, but the Altitude was the one that really caught our eye as the most interesting and attractive in town.
It's been fun being back in Montreal: not only have we been able to enjoy seeing many friends and family members a lot more than before, but also we've been able to enjoy some of the Montreal summer festivals (the Montreal Jazz Festival, the Festival Juste pour rire, and more). Of course, we have good friends that we miss in Europe, but being back here feels like home.
Now, if we can just empty those 200+ boxes that the movers have left in our appartment :-)
/misc | Posted at 09:26 | permanent link