About
Zap's Digital Lighthouse is
a Blosxom weblog for our digital outpost on the Internet

For info
info@rax.org


Useful links:
Google
Cyberpresse
The Reg
Slashdot
FreeBSD
LinkedIn
Twitter
Boursorama
RAX
zap
Soekris
xkcd
AirFrance
Wiki soekris
Wikipedia
Wiktionary
ACME
blosxom

Categories:
/FreeBSD (24)
/admin (1)
/blosxom (6)
/games (3)
/hardware (17)
/inet (4)
/misc (37)
/notwork (2)
/software (11)
/tech (1)

Archives:
2019 (1)
| July (1)
2018 (6)
| December (1)
| November (3)
| January (2)
2017 (4)
| December (2)
| January (2)
2016 (3)
| November (1)
| October (1)
| January (1)
2015 (9)
| December (2)
| November (1)
| October (1)
| June (1)
| May (2)
| February (1)
| January (1)
2014 (9)
| December (1)
| October (1)
| September (1)
| August (3)
| May (2)
| April (1)
2013 (20)
| October (3)
| June (4)
| May (2)
| April (7)
| March (1)
| January (3)
2012 (60)
| December (4)
| October (1)
| July (5)
| June (7)
| May (1)
| April (6)
| March (3)
| February (14)
| January (19)
2011 (3)
| December (1)
| November (2)
2008 (1)
| October (1)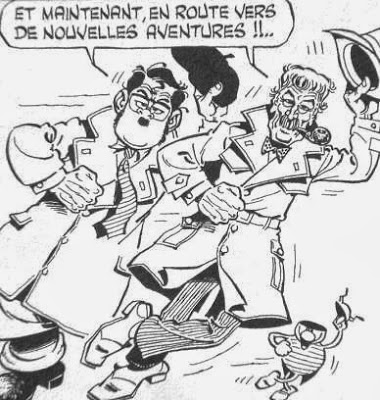 Have you noticed that people start blogging, then they do it semi-regularly for a while, then they get busy, then they post a "oh, I haven't blogged for a while but I will start doing it again soon" and then their blog goes quiet forever?
Well, I hope this is not just another occurence of this regular ailment :-)
So, it's been a while since I've taken the time to write on here. Lots happening of course, writing up and launching the implementation of a major Digital strategy at work has been keeping me quite busy. Old team members leaving, new team members joining, it's a very active and intense period over at the olde office.
Some madness in the industry (come on, whatsapp for $19 billion US ?!?), some buzzwords as always (big data - which according to some doesn't even have to be big), but also some fundamental changes and as always some fun new technologies (really happy with my nice 4K TV).
Anyway, as I've said, lots happening... hence the cartoon picture from Gotlib above... inspector Bougret and his faithful sidekick Charolles saying essentially "onwards!".
The world is quite exciting and is fast changing... I need to take some time to attend TED one of these years!
En avant vers de nouvelles aventures!
/misc | Posted at 19:41 | permanent link