About
Zap's Digital Lighthouse is
a Blosxom weblog for our digital outpost on the Internet

For info
info@rax.org


Useful links:
Google
Cyberpresse
The Reg
Slashdot
FreeBSD
LinkedIn
Twitter
Boursorama
RAX
zap
Soekris
xkcd
AirFrance
Wiki soekris
Wikipedia
Wiktionary
ACME
blosxom

Categories:
/FreeBSD (24)
/admin (1)
/blosxom (6)
/games (3)
/hardware (17)
/inet (4)
/misc (37)
/notwork (2)
/software (11)
/tech (1)

Archives:
2019 (1)
| July (1)
2018 (6)
| December (1)
| November (3)
| January (2)
2017 (4)
| December (2)
| January (2)
2016 (3)
| November (1)
| October (1)
| January (1)
2015 (9)
| December (2)
| November (1)
| October (1)
| June (1)
| May (2)
| February (1)
| January (1)
2014 (9)
| December (1)
| October (1)
| September (1)
| August (3)
| May (2)
| April (1)
2013 (20)
| October (3)
| June (4)
| May (2)
| April (7)
| March (1)
| January (3)
2012 (60)
| December (4)
| October (1)
| July (5)
| June (7)
| May (1)
| April (6)
| March (3)
| February (14)
| January (19)
2011 (3)
| December (1)
| November (2)
2008 (1)
| October (1)


Windows 8.1 update: good with a couple of annoyances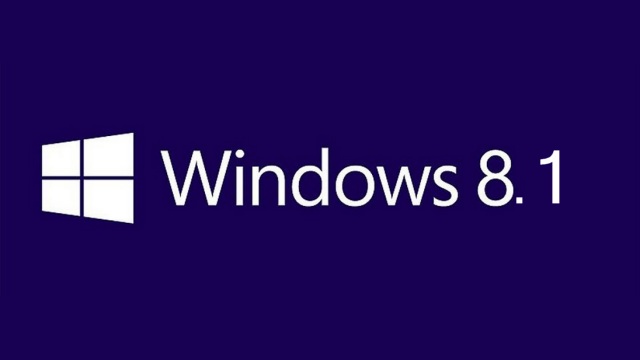 So, Windows 8.1 is out today.
I upgraded by new PC (oh, I haven't written about that yet... guess it's a good topic for my next blog post) from Windows 8 to 8.1 this morning.
The update went smoothly, with only a couple of annoyances:
During the upgrade, it demanded that I provide a Microsoft Account to associate with my local account. I don't want to link my local account and my Microsoft Account. What I do on my local PC should remain local. I was stuck on that screen, until I found a website that explained that I could enter "a@a.a" with password "a" (or anything else nonsensical for that matter) in that screen and then it would allow me to proceed after determining that the account information was wrong. That allowed me to proceed.

I have the French Language version because I'm in Paris... I don't want Windows in French. I want Windows in English. With Windows 8.0, I was able to download the English language pack and configure it with the US International keyboard configuration and even through the hoops required to make English the default language of the O/S. When I upgraded, Windows 8 omniously informed me that "language customizations might be lost during the upgrade"... and, sure enough, Windows 8.1 booted in French. Well, kind of a bilingual set-up: Windows 8.1 is in French, but my default regional and language parameters still say that the default O/S language is English. I think I should probably download the Windows 8.1 English language pack, but the Language configuration screen (which is one of those annoying dumbed-down New User Interface screens) appears to think that English is already downloaded and is already selected as my default language. Tsssss. Clearly, it's not if it keeps writing in French. So, I haven't figured out yet out to get out of this one: is it just that I should re-download the English language pack (but if so, how can I force it to redownload English, as it thinks English is already there?) or is there some magic I have to do to convince it to active English, when it think (incorrectly) that it's already in English.
Oh well... it still works, I'll play with it further over the weekend. (*)
In the positive effects category, one can now specify that Windows logs in to the Desktop screen instead of the newfangled Start screen (where the first action I took was always to click on the Desktop tile), so I can basically blissfully ignore the New User Interface applications and use Steam, MS Office, Thunderbird, Firefox, VLC, Spotify, Skype, /WoW, _WoT, all of my regular Desktop applications on a regular basis.
Overall, it all went pretty smoothly... I'm glad to have upgraded.
(*) Note to self: I hate software that is too clever for its own good and will disable menu options and configuration options when it thinks something is already active, when you clearly know that it's not. Clever/fancy user interfaces often get stuck in funky states when you have an unsual configuration or if an update aborts in the middle (lack of disk space or power outage)... the number of times in my life that I've found myself having to trick an application into understanding the state that it was truly in is just distressingly high.
/software | Posted at 23:58 | permanent link